Reading Time:
4
minutes
The hospitality industry has seen one of its biggest downturns in history with the sudden onset of COVID-19. Travel bans and restrictions are growing daily as the novel coronavirus continues to move into new regions and countries. One of the highly affected hospitality sectors is meetings and events. With companies enforcing strict travel guidelines and widespread event cancellations and postponements, COVID-19 is bringing a level of market disruption nearly unrivaled in history.
"There has been a significant negative impact to meetings and events," says Gideon Dean, VP of Business Development at Onyx CenterSource. "Not only are event planners choosing to postpone for the wellbeing of attendees, government entities are also enforcing restrictions for travel and gatherings." This holds true in places like Italy, where travel restrictions have been placed across the country, and in the US, where the CDC has recommended halting gatherings of more than 50 people.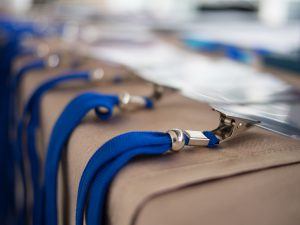 With COVID-19 causing many concerns for hotels and planners alike, we're left asking what the future will look like for meetings and events. And the answer is complicated. Many smaller conferences have made the decision to either postpone or move events to an online format. This is a temporary solution put in place while we learn more about COVID-19 and how it will impact society at a larger scale. Larger events have a more difficult decision to carry on or cancel. "Large-scale events, especially tradeshows, are almost built from the ground up in a venue, so simply postponing becomes extremely difficult," Dean notes. "We saw this with ITB in Berlin, where more than 160,000 people were scheduled to gather at the beginning of March, and it is such a large gathering that didn't have time to prepare for this unexpected pandemic and they couldn't change plans. They made the hard choice to cancel altogether for the safety of their attendees."
While we wait to see the full extent of the coronavirus on meetings and events, now is the best time to make sure you have the right plan as a hotel or planner to navigate a possible new landscape for meetings and events. Below are some suggestions to consider:
COVID-19 and Hotels
Diversify Your Portfolio
One of the biggest steps a hotel chain can take to mitigate risk in unsure times is to diversify their portfolio. Transient business saw a higher bounce-back rate than group business in the 2008 recession, according to data from STR. Ensuring you have a varied ratio of event space to transient rooms will help you return to normalcy sooner.
Concentrate on Your Marketing Channels
From OTAs to GDS, make sure you are focusing on securing available business through all available channels. Optimize imagery, monitor ADR closely, and make sure any paid channels are producing a return on your investment.
Cater to Your Agency Partners
The American Society of Travel Advisors (ASTA) has recently come out in praise of hotels who have charged their commission payment model to pay commissions at time of booking and not upon the clients' travel, which can alleviate some financial pressure for agents. Consider updating your group commission payment model to bring in agency bookings during the downturn.
Focus on Smaller Events
While large-scale events may bring in more revenue, focusing on finding small event business will be critical while the events business levels out. As suggested above, tailor your content on specific channels, like online booking sites for small-scale events.
COVID-19 and Meeting Planners
Grow Your Hotel Contact List
Meeting Planners have a steeper hill to climb than hotels when it comes to combatting the impact of the coronavirus. But having a plan of action, based on a wide range of hotel contacts in varying regions, can help ensure you have a pivot plan for travel restrictions.
Seek Out Earned Commissions
Every dollar earned will count in the coming months, so now is the time to review your commission payments and seek out missing partner payments for group events. While this may be a manual process, new tools have emerged to help agents and planners request and track commission payments from group events to bring in previous lost revenue.
Work with Hotels that Can Accommodate Attendee Concerns
We have all heard, and are hopefully heeding, the continued advice to follow hand hygiene, practice social distancing, and other preventative guidelines. When it comes to alleviating your guests' concerns with COVID-19, the hotel you choose can make a difference. Make sure they are able to accommodate your list of prevention measures.
Monitor Your Event Types
As we mentioned above, smaller events have more flexibility to move online or to be postponed. Make sure you're diversifying your event types to have a smoother transition in case of further downturn.
As Onyx CEO Mark Dubrow shared in a recent all-hands meeting, the meetings and events industry, like travel as a whole, is resilient and will bounce back. Onyx has been with the industry through some of the largest travel downfalls in history, and we will continue to provide exceptional service to both hotels and meeting planners as we continue to monitor the effects of the coronavirus on our clients and partners.