Reading Time:
4
minutes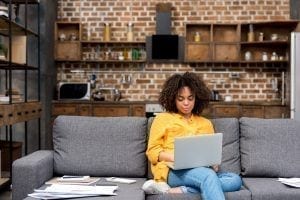 As we live our new normal of social distancing, many meeting planners are looking to virtual events as an alternative to in-person events and conferences. While this is more challenging for large-scale festivals and tradeshows, conferences of all sizes are learning they can pivot in-person events to an online format with relative ease.
Virtual events can feel like more of an uphill battle for meeting planners. There's less ability to promote, a lack of monetization opportunities, and engaging your audience is a much bigger task. What can you do now to bring some of those lost benefits to your virtual events? Read on for our recommendations.
How Do You Promote Virtual Events?
Event promotion will take a more analytic approach as you work with sponsors to gain as many attendees as possible.
Track URLs
Not only do you want to better understand where your event traffic is coming from, tracking URLs will also help you find out what sponsors bring in the most enrollments and help you better prepare for future events.
If this is your first time creating an online event, make sure that you have a tool like Google Analytics set up on your event website in order to track traffic and manage your URL tracking. Then use features like their campaign tracker to create unique parameters to add to the links you send to sponsors and add to communications.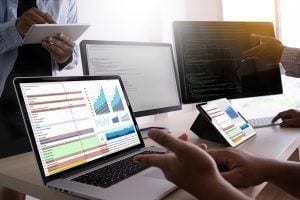 Get (Paid) Social
Don't rely on only organic means to promote your virtual conference. Running a paid promotion through Facebook or LinkedIn can have a dramatic effect on response rate. Be sure to measure your ROI closely through paid means to ensure you're getting the most benefit from your efforts, and consider starting paid campaigns only a month out from the event, as most sign ups happen closer to the date.
Craft the Perfect Email
Now is the time to leverage your email list from previous events, any industry lists you may have, and use the emails you've captured with an update opt-in on your website. Use a compelling subject line, and leverage the pre-header text that shows up in the recipient's email inbox, which should include a clear call to action.
If you're not an email marketer by trade, be sure to take advantage of some of the free tools that companies are offering. Solutions like Litmus or Email on Acid provide free demo trial offerings, so you can feel confident that your email will find the recipient's inbox after hitting the send button.
How Do You Monetize Virtual Events?
Some online event management companies have come up with new and unique ways to monetize virtual events.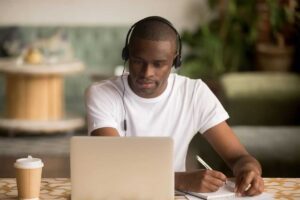 Find the Right Platform
Not all event platforms are created equal. Over the past several years, some companies have gone above and beyond to help event planners monetize online meetings and events. Companies like INXPO let you customize event banners in order to upsell sponsorships. They can even sponsor game breaks, puzzles and trivia sessions, throughout the event.
Gated On-Demand Viewing
Utilizing social media to promote your event as it's happening, and live-streaming bits and pieces, can help drive demand from those who didn't enroll ahead of time. Allowing for paid on-demand viewing after the conference has ended will help you boost revenue from those who couldn't attend live. Plus, you'll have more potential people to contact for your next event.
Sponsorship Email Sends
Leading up to, and after, your event, you can boost paid sponsorships by giving them an email shout-out to attendees. If your sponsors have relevant content to share, like an eBook or a whitepaper, you can gate these assets behind a form that asks for name and email address and give your sponsors legitimate leads to follow up with directly after the event.
How Do You Network at Virtual Events?
New technology is making it easier to engage and bring networking opportunities to your audience.
Set up Cocktail Parties
It may be true that nothing beats an in-person networking event, but some new start-ups are trying to make the next best thing while the industry overcomes the coronavirus. Run the World is a new platform that offers virtual happy hours where attendees complete a profile with their personal interests and the platform uses an algorithm to match them to others who are added to a video "cocktail" hour to network.
Be Interactive
Your audience is craving engagement, especially during this trying time. Make sure to have them engaged as much as possible during the life of your event. Real-time chat and Q&A is more important today than it was a month ago, and it will continue to be a driving force for virtual events in the future.
Also taking a look at interactive apps, where attendees can connect outside of the event will help you keep your audience engaged and active while they attend your event.
Prepare for the Future
In a previous blog, we discussed ways to mitigate risk in the short-term to help lessen the financial impact of COVID-19 and its effect on meetings and events, but what can you be doing now to prepare for the future of meeting and events? While you can certainly master the art of virtual events, in-person events will make their return eventually. Being prepared for the future is an important step to take during this uncertain time. GroupPay can help you prepare by offering a way to easily collect your future, and past, event commissions at no up-front cost to you.