Reading Time:
4
minutes
2020 brought dramatic ups and downs to the travel industry. Airports recorded a reduction of more than 6 billion passengers. Innovation brought the wonders of travel temporarily to the living rooms of people all around the world living under stay-at-home orders. There was hope in the form of a vaccine that promises a brighter future in 2021. Those are just a few examples of what hospitality and travel had to navigate in 2020, but they help to form a picture of the resilience of the travel industry.
Travel agencies, along with their industry partners, have done an outstanding job of adapting to the ebbs and flows that are following them into the new year. The innovation and ingenuity required to weather 2020 from an agency standpoint will bring some travel agency trends to watch in 2021. Read below to see our top current trends and upcoming trends to watch:
Travel Agency Trend 1: Book Now, Pay Later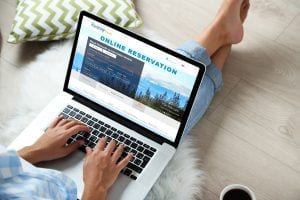 2020 has seen people drop their travel plans in accordance with regulations and guidelines, and those following stay-at-home mandates will be eager to explore again when the time comes. Online travel agencies (OTAs) and airlines have started to understand the power of flexible payment options to support their clients future travel plans in a financially responsible way with book now, pay later options. These options offer installment payments over 3-12 months in advance of travel, so travelers do not have to pay everything upfront.
OTAs like Expedia and Priceline are offering book now, pay later options for travelers, but in 2021, payment companies like Affirm, PayPal, and Uplift will make it easier than ever for other, smaller OTAs to follow suite. While each payment provider offers different lengths of repayments and interest rates, they all offer an easy and convenient payment options for those with 2020 wanderlust.
Travel Agency Trend 2: The Return of In-Person Events
It will most likely be later in the year when we see the beginnings of recovery for the meetings and events sector of travel agencies. Past economic downturns have all indicated that transient business picks up faster than group business. This is usually due to cost cutting measures enacted by businesses who begin necessary business travel before prioritizing events.
But the travel agency trend that will begin right now for events will be the careful assessment of hotel venues. As we mentioned when we discussed 2021 upcoming hotel trends, innovative hotels are creating cleanliness programs to promote a safer stay environment. Meeting planners will be wise to stay on top of the latest information regarding their preferred partner hotels and what they are doing to ensure safe and clean event environments. Choosing top hotels to promote also lets agency clients know that they are in good hands and gives agents and meeting planners additional and relevant talking points while securing new business.
For meetings and events, agencies should also look for hotel partners that support their revenue generation goals. Transparency will be a theme in 2021, and hotels and agencies that work together using cost-effective event automation will see a much smoother transition during recovery.
Travel Agency Trend 3: Increase Cash Flow
Maintaining a balance between outflow and inflow of money will be incredibly important in 2021. The sooner an agent can receive payment, the better off they will be. Here are some of the ways that agencies are going to improve cash flow in 2021.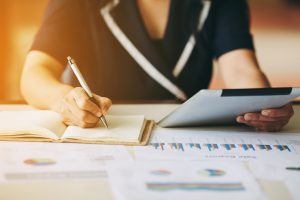 Payment Automation and Consolidation
Automating your commission payments can be a good first step to increasing cash flow. There are proven tools to support commission collection that decrease wait time between the service you provide and the payment you receive for those services. Automation is especially useful for agents who have had to cut back on staffing and require additional support for hotel inquiries and disputes. Commission collection support allows agents to focus on other recovery needs without worry.
Electronic Payment
Agencies will also be looking into electronic payment options that not only require no contact, but they are also received and processed faster than paper check payments. With remote work still taking place, checks are going to the wayside, and agencies are moving towards virtual payment for commissions to monitor and maintain their cashflow from their home office.
Update Supplier Payment Terms
When working with a new partner or vendor, agencies shouldn't be afraid to negotiate payment terms that fit their schedule and leave you with more cash in hand for the year ahead. If you see the words "upon receipt" in your vendor contracts, let them know that you require a 30-day payment window, or push for more days and settle somewhere around 30.
You can also go back to the drawing board for settlement terms with your current suppliers. If you have always provided prompt payment in the past, they should be willing to negotiate to keep you as a client.
What Trends are You Monitoring?
Follow Onyx CenterSource on LinkedIn to stay up to date with the latest Travel Agency trends upcoming for 2021 and beyond. We would love to hear your thoughts on what's next for the travel agency sector.